28

Oct 21

How to Write Successful Blog Posts to Increase Website Traffic
Most of us who are into regular blog post writing know that it can be a lot of fun. It lets you share your views and express yourself to a considerably large audience. From a business perspective, blogging can lead to a dramatic rise in the number of people who visit your website. Higher traffic to your site means increased revenue and sales opportunities. Businesses that blog regularly attract over 55% higher traffic as opposed to those that do not.

Now, irrespective of whether you are a novice or have been blogging for some time now, you must be asking yourself one fundamental question – How do I drive in more traffic to my website? How do I write an influential blog that drives in more footfall?

Well, for starters, here are some tips for writing successful blog posts for higher website traffic:

Creating some great content is at the heart of driving in more traffic and getting your blog popular. Blog post writing becomes way better and elevated when the person writing it is passionate and knowledgeable about it.
Posts written right from the heart instead of a content-producing farm have a higher chance of catching the audience's attention and getting shared. Like they say, matters of the heart! So, make sure you choose just the suitable writer for the job.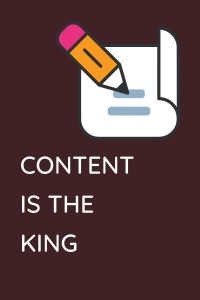 The best strategy that you can use to enhance blog traffic is to craft better content. You might have heard the phrase "content is king" a hundred times before. However, developing better content is not just about improving the quality. And it is about being more strategic with the efforts that you put in for content marketing.

If your content can meet the specific needs of the targeted audience, it is already a success. Keep your audience in mind and what they like. In terms of content style, incorporate beautiful infographics, rich storytelling through a video, and shocking statistics. Develop content that people would want to share and link to.
Craft Some Amazing Headlines
As bloggers, we need to create some awesome headlines every time we write a blog. Your headline is a crucial factor that captures the interest of visitors and draws them to your website. Surprising as it might sound, at times, your headline is more vital than your blog!
Hiding great content behind a shabby headline is not a very wise move. Like you cannot show up to a party in your home clothes, you cannot use lackluster headlines to promote your post. Remember, appearance is everything. Lastly, do not shy away from experimenting with some quirky headlines that make sense.

Conduct Keyword Research to Identify Great Topics
It is easy to sit down and start writing blog posts that cover in-depth topics people are not interested in. Similarly, it is easy to create a blog on a topic that people are majorly interested in. However, the key is to create an SEO-friendly blog with titles containing keywords people seldom search for.

Keyword research is your best friend. You can utilize an array of keyword research tools like Ahrefs and Semrush to know the number of monthly searches for specific keywords. It will help you identify some fantastic new topics that you can blog about and bring in traffic.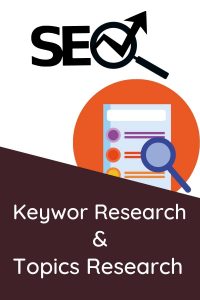 According to studies, long-form content tends to perform much better in search results than thin or short posts. Long-form content posts that have a high word count and deal with a specific topic in depth.
They are generally rich in keywords that make them visible. The complicated nature of a long-form post helps grab higher positions in search results as they are most likely to cater to the query or problem.

After creating a blog, make sure that you encourage all your readers to share your posts actively. Be very explicit with your request for readers to promote and post your blogs on Facebook, Twitter, and all other social media platforms they use.
When your viewers cater to these encouragements, you will automatically witness a rise in the traffic to your content. You might also be sending subtle signals to these search engines regarding the quality and popularity of your SEO blog posts.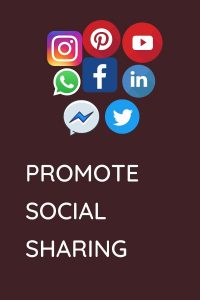 We hope the tips mentioned above can help you improve your posts and create successful blog posts with higher traffic to your website. On that note, we have a proficient team of highly skilled content writers who can efficiently help you with all your content requirements. Reach out to our team for high-quality content development services today!