16

Jun 22

7 Best SEO Tools for Auditing & Monitoring Your Website
In 2022, it is of paramount importance for your website and its contents to rank higher on search engines in order to generate traffic. On the other hand, it becomes even more challenging to rank higher on search engines without Search Engine Optimization (SEO). To check your website's SEO health you will need SEO tools for auditing and monitoring.

Utilizing SEO tools opens up the possibility of getting a higher ranking on search engines like Bing or Google by providing data about the overall health and performance of your website. In this blog post, we will cover some of the best SEO tools for website analysis and monitoring performance, but before that let's understand the benefits of using SEO audit tools and SEO monitoring tools.
SEO Audit Tools and SEO Monitoring Tools
An SEO audit helps determine whether your web presence adheres to best practices. This process is the first step toward an implementation plan that can generate measurable results. On the other hand, the process of SEO monitoring involves keeping track of the visibility and ranking of a website on search engines and identifying the ways to improve them.

Here are 7 of the best SEO tools for auditing & monitoring your website that we use:

Google Search Console
Ahrefs
SEMrush
SpyFU
Moz Pro
Screaming Frog SEO Spider
SERPsim
7 Best SEO Tools for Auditing & Monitoring Your Website
There are many SEO auditing and SEO monitoring tools that can help to improve your website's performance. Some of them are as follows:
Google Search Console
Google Search Console, formerly known as Google Webmaster Tools, provides a wide array of search performance metrics straight from the horse's mouth. It offers the opportunity to identify SEO issues from over 16 months of data.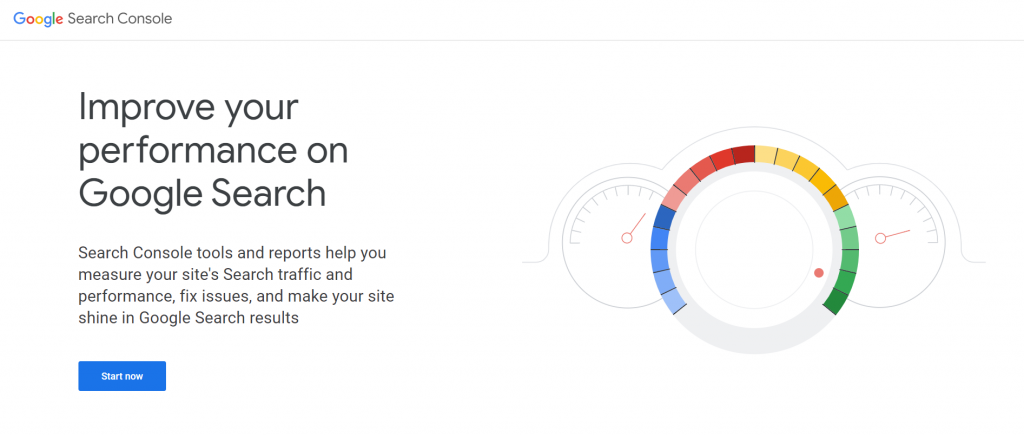 This quick scan provides you with a complete idea of the accessibility and indexation issues that your site encounters. Google Search Console helps to track the traffic and provides you with data such as the number of people visiting your site and so on.
Furthermore, it shows the rankings of popular pages for specific keywords. It also can fix indexing-related issues on your website. It provides an overview of your site's search traffic and performance so that you can plan accordingly.
Ahrefs
This extensive tool has a user-friendly interface, a plethora of learning resources, pricing plans, regular updates, and different packages. It tracks your site's rankings and analyses your site's overall performance to compare it with others in your niche.


Additionally, it shows the performance of certain pages on your website. Ahrefs displays the click-through rates and particular keyword volumes every month. It helps in pinpointing various technical weaknesses ( broken redirects, duplicate meta tags, etc.). The best part of Ahrefs is that it monitors site health and other SEO-related issues.

In essence, Ahrefs is one of the most useful tools for Search Engine Optimization for beginners and experts as well.

SEMrush
SEMrush can be a great tool for keyword research. It also helps in tracking and analyzing the SEO correctness of your pages. SEMrush is one of the best competitor analysis tools for website owners since they know the importance of evaluating their competitors in order to stay ahead in the business.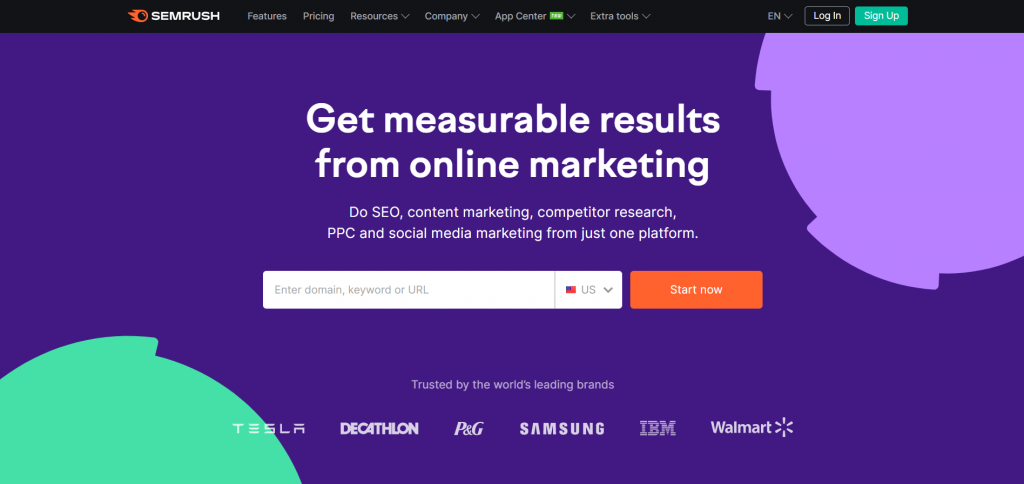 Also, it provides an SEO toolkit to help you with analyzing your web page's performance. SEMrush is an advanced tool that analyzes and shows accurate traffic as well as the performance of your site. It helps to build profitable SEO campaigns and unveils the promotion strategies of your competitors. To learn more, check out the on-page SEO guide for a better understanding.
SpyFU
SpyFU is another efficient SEO tool. It comprises almost all of the digital marketing tools. It also includes multiple tools for providing you with insights into the SEO campaign. It identifies the bad keywords that need to be eliminated with the help of an SEO keyword research tool.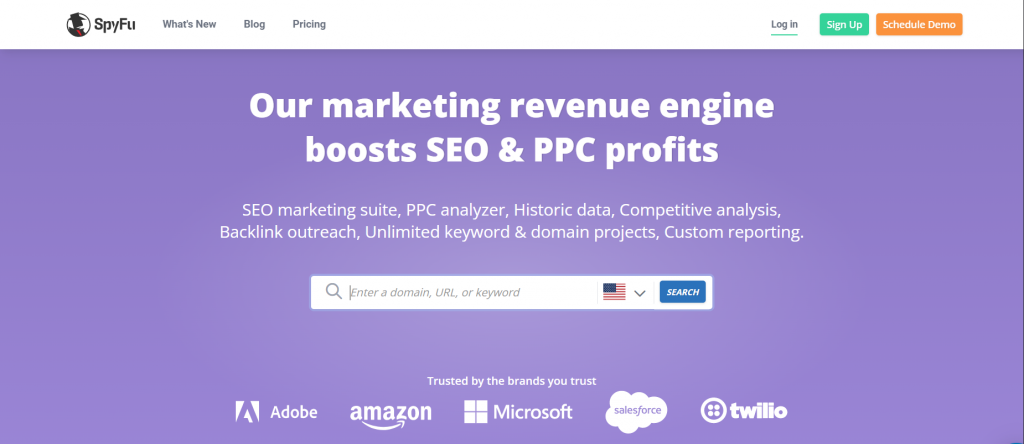 Additionally, SpyFU determines the possible ranking opportunities along with comparing your content to your competitors' content. With this tool, you can track the number of searched keywords in a month. Also, you can get crucial information about your competitors' websites such as the number of organic keywords, clicks, and so on. This, in turn, enables you to be more precise while planning your strategy.
Moz Pro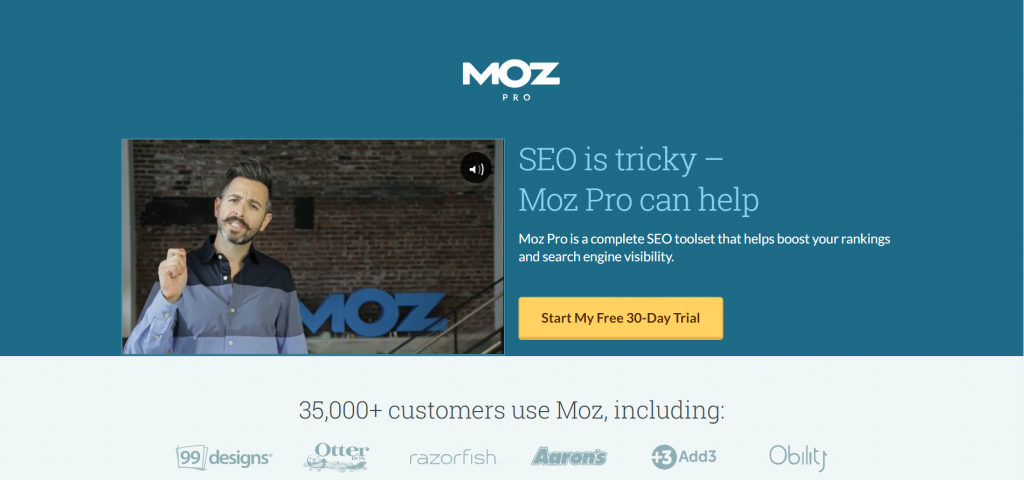 Moz Pro is one of the premium and efficient SEO tools. It aims to help you with acquiring more knowledge on traffic changes and various content trends. It also provides better insight into visitor behavior and improves content strategy. Apart from these, Moz Pro has the feature to identify link-building opportunities, track up to three competitors, and a lot more.

Additionally, it comprises on-page SEO audits, site issues, weekly ranking tracking, and other key features that can be helpful for beginners. In short, Moz Pro is one of the best fits, especially for those who are looking for a comprehensive tool with its own training.

Screaming Frog SEO Spider

This tool comes in the form of an installable tool. It is designed to be proceeding to crawl through your website and extract on-site data at the same time. Screaming Frog SEO Spider is also used for scraping data from web pages' HTML and tracking server errors, broken links, etc.

It has the feature to evaluate URL structure and internal linking. This SEO tool integrates with the Google search console, Google Analytics, and also PageSpeed insights APIs. With this state-of-the-art SEO tool, identifying duplicate content and elements becomes easier for you.
SERPsim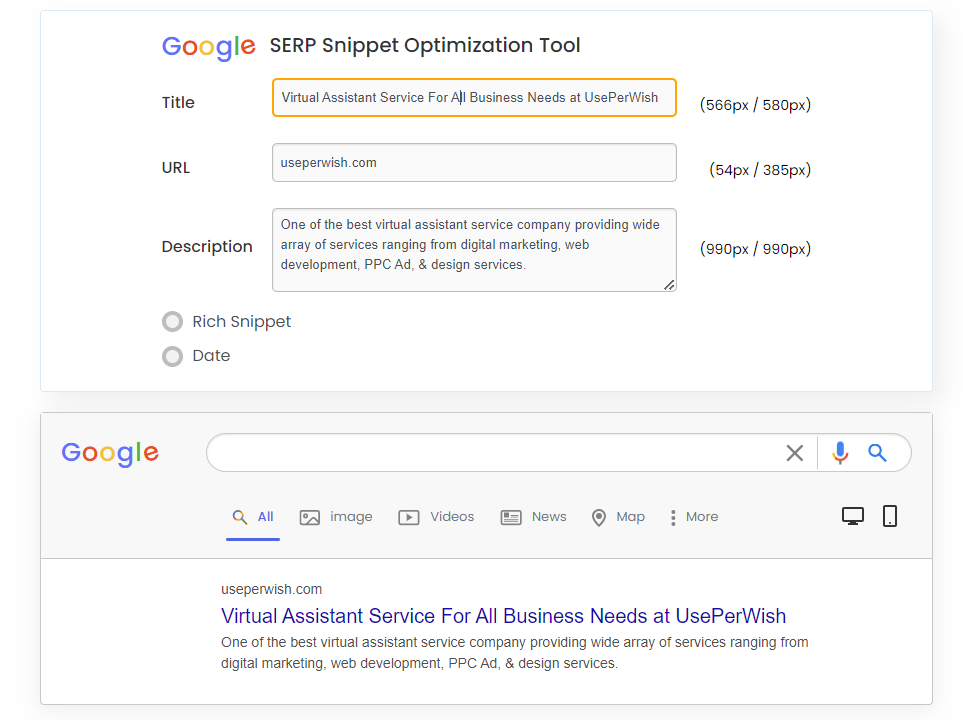 SERPsim refers to the SERP simulator with the feature of generating your Google ranking snippets. It also provides you with the access to see the preview of your web pages on the search results of Google. Thus, it enables you to optimize your page titles and metadata, utilizing your insights.

Additionally, with this tool, it is easy to check your page headers depending on the current pixel length limit of Google. This tool enables you to save and share copies of the snippets. On top of that, there's a feature in SERPsim with which you can copy Google snippet tool data to the clipboard.

Takeaway
In the beginning, it can be challenging for you to choose the right SEO tool for your brand or website. However, it's a good idea to try and test the above-mentioned tools to learn which tool suits your business the best. Using multiple tools can provide better and more accurate SEO audits. These SEO tools are easy to use, making them user-friendly for newbies or those who are trying to improve their ranking on search engines. You can also use them for optimizing your content.
The above-mentioned tools are efficient in their own right. However, it is crucial to be aware of the fact that no brand or website skyrockets overnight. It takes a lot of time and dedication to understanding the nitty-gritty of SEO. An effective SEO strategy and planning for its budget can help you in boosting your business growth. So, it's important to keep upgrading your knowledge in compliance with the evolution of search algorithms, and practices to get the most out of these tools.